Original concept, the Metropolis Bowling-Laser gathers serveral activities such as : Bowling, Laser Blade and many others in a futuristic atmosphere.
New in 2022. The Metropolis concept evolves in an XL format and a brand new atmosphere with the Metropolis Fun Parc.

With more than 15 years of experience in the multi-leisure industry, the brand Metropolis Bowling-Laser has developed a real know-how with its partners, suppliers and franchisees.
There are currently 7 centers in France, all united by the same concept. Each one offers Bowling, Laser Blade, Espace Billards, Zone Arcade and a bar. Some centers can also extend their activities with : Virtual Reality and a Escape Game.
Metropolis is an important player in the world of leisure in France and wants to be accessible to all.
Metropolis Bowling-Laser is a functional concept. We support you with KEY PARTNERS for a STRONG ROI .
The Metropolis Bowling-Laser is easily identifiable and appreciated with its unique futuristic atmosphere.
We support you from the creation of the banking file, to the business plan,the indoor space and the search for the right premises.
We offer to every franchisee national advertising a webmaster, a animate social networks marketing assistance and a technical support.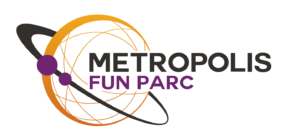 The concept evolve with Metropolis Fun Parcleisure center with a "natural" atmosphere Trampoline, Roller Rink, and Bumper Carsand more activities from Metropolis Bowling-Laser.
The opening of the first Metropolis Fun Parc scheduled for'2023 in Lorient.
Write-us or Contact-us on our Social Media