Set in your futuristic labyrinth, the Medusa Adventure Game immerses you in a troubled future.
In a 10 to 18m2 box, your customers will be enthusiastic when solving enigmas with 2 different scenarios
With Medusa'No need for a game master neither a dedicated area, use your Laser Maze and install the Medusa Adventure Game to immerse your customers in a futuristic and unique adventure !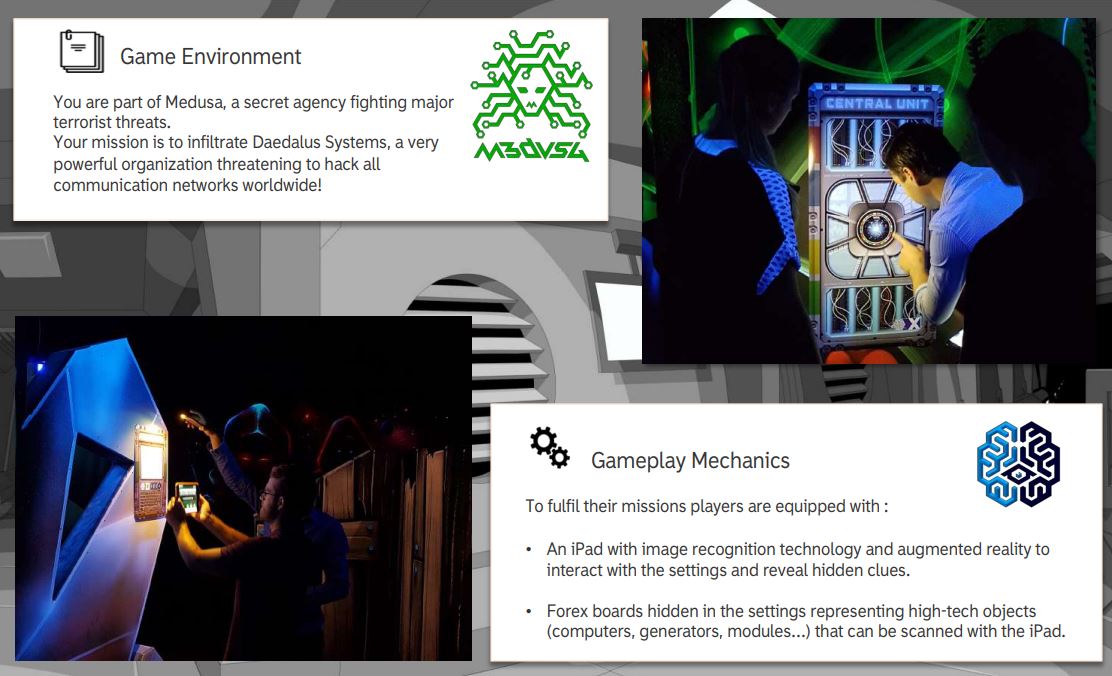 Install our Escape Box (10 to 18m2) in your center, no need for a Game Master!
Our Escape box are for to 2 to 3 players from 12 years old and the game last for 30min.
Two enigmas are available.
Write-us or Contact-us on our Social Media