CREATION OF A LASER GAME ARENA
We help you with the 3D realization of your arena according to your facility.
We assist you in designing your Airlock briefing and equipment rooms.
Stand out from the crowd with a custom laser tag arena! We offer our services to decorate your Airlock space and play area with fluorescent paint.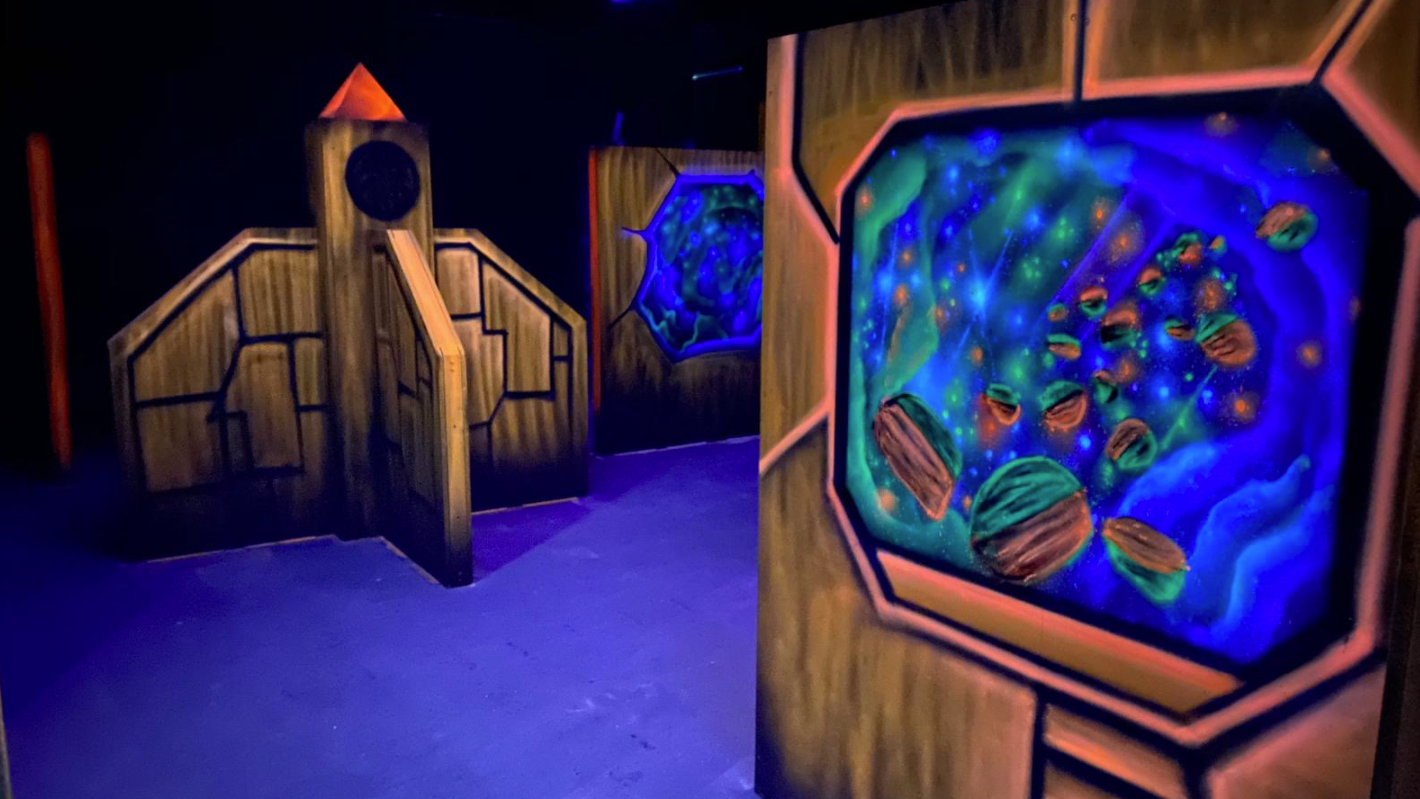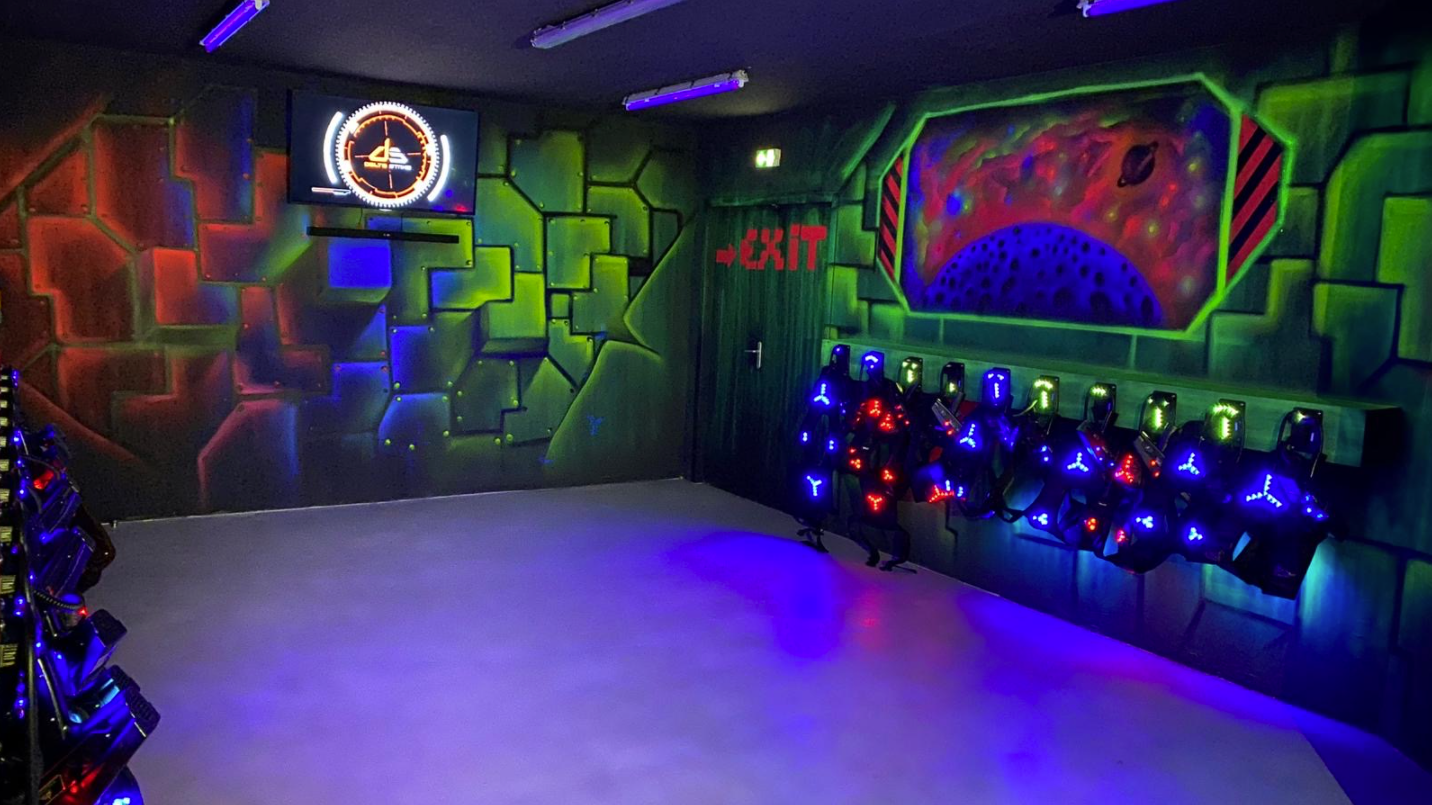 Looking for a customizable area ? The print processus is called BluePrint is an alternative to fluo painting.
Through our unique process, choose your own images, we make them fluoresce with a bright effect.

Whatever the theme of your facility, it is possible to print your images on different materials.
Wallpaper print
Printed PVC
Carpet
Stickers
Cheaper than paint.
Easier to clean
Accuracy of details
Impact resistance
Write-us or Contact-us on our Social Media